Strawberry and whisky? It will never work they said! We proved them wrong with the Strawberry Smash - featuring our Blended Malt Whisky The Guard Bridge. This delicious, fruity and summery serve got a 100% approval rate from our tasting panel.
keep scrolling and find out how to try it for yourself!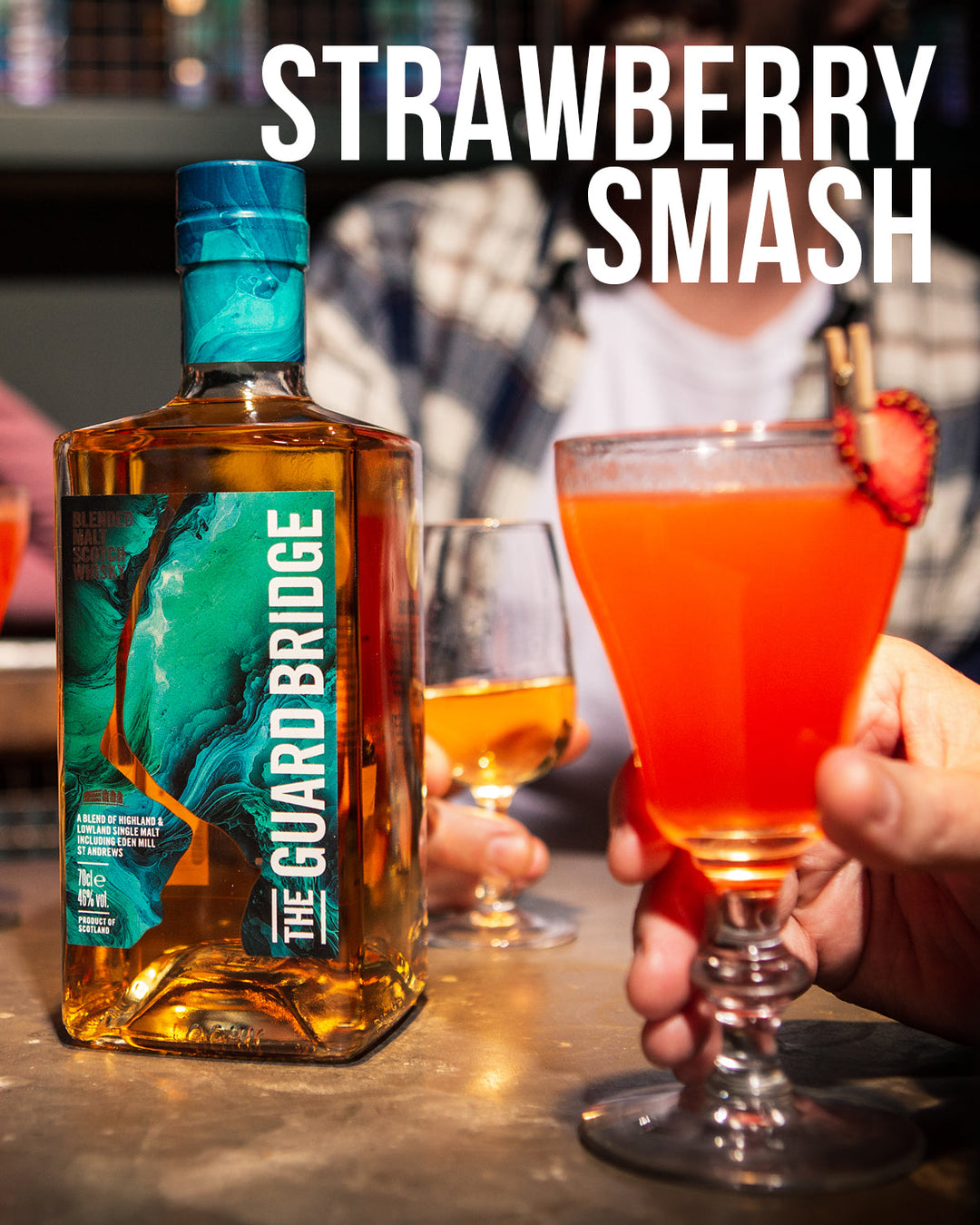 INGREDIENTS
50ml The Guard Bridge 
2 strawberries 
25ml lemon juice 
25ml simple syrup 
2 dashes green strawberry bitters (Ms Better's Bitters) 
Dehydrated strawberry slice 
Muddle the strawberries in a rocks glass. Pour over the whisky, lemon juice and syrup and stir well, then add the bitters. Place the dehydrated strawberry on top for garnish.