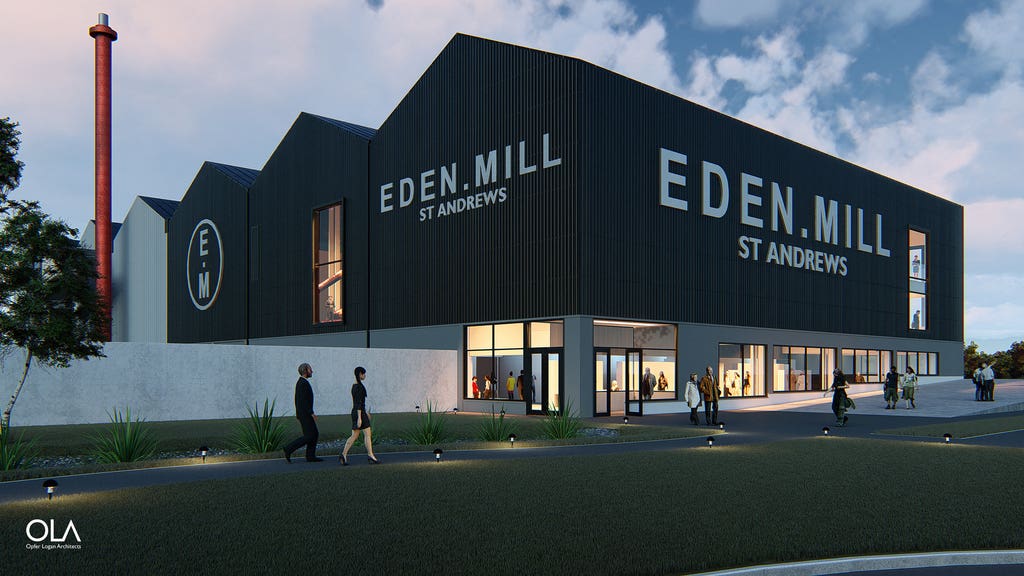 where the future meets tradition
Work on the exterior of the distillery is now complete. We installed a time-lapse camera to capture this first stage of our new journey and you can see that footage in the video below. That said, it's what's on the inside that counts and we're excited to share that progress with you too – watch this space! 
EDEN MILL CELEBRATES KEY MILESTONE
On Wednesday 14th June 2023, Eden Mill marked a significant milestone in its history with a joyous celebration of the distillery handover. In a special ceremony, we officially took on full ownership from the landlord and site owner, the University of St Andrews.

To commemorate this remarkable occasion, all Eden Mill staff gathered at the new distillery site, where they were presented with a special release of Eden Mill whisky aptly named the "Distillery Handover." This exclusive bottling served as a symbolic gesture, representing the journey we have undertaken to bring our vision to life.
A PRIME LOCATION ON THE EDEN ESTUARY
The front wall of the building will feature large glass windows providing beautiful views out over the Estuary and the iconic St Andrews skyline. The top floor of the distillery will be home to a bar where guests will be able to sit back, relax and take in the beautiful landscape, which is always striking regardless of whether the weather is calm and still or brooding and stormy. 
HAVE A LOOK AROUND...
Once our doors open to the public, we will welcome guests all year round and you will be able to choose from either the whisky experience or the gin experience. Both will tell you the story of Eden Mill and how we came to be where we are today, then guide you through the spirit-making process, showing how our contemporary distillery works before finishing with a tasting.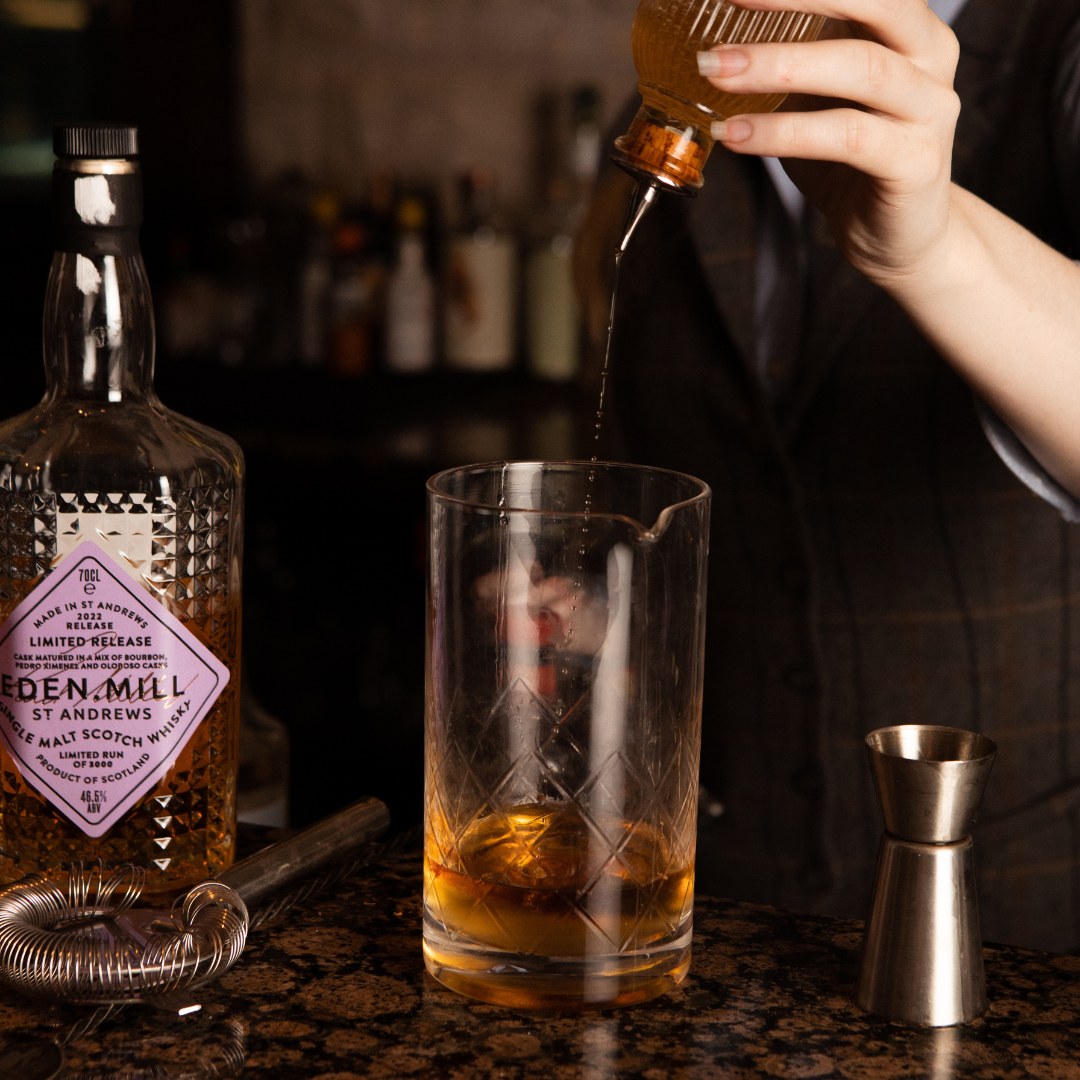 Looking back to look forward
Situated on the site of the old paper mill in the Gaurdbridge area of St Andrews, Whisky has been at the heart of this area since 1655.
After lying still for over 150 years, Eden Mill brings the art of distilling back to this historical area in the form of a new distillery experince and a range of premium single malt whiskies and gins.
sustainably
Making our distillery as sustainable as possible is at the forefront of our minds, especially with our unique location on the Eden Campus and the Nature Reserve on our doorstep.
All our electricity will be 100% renewable, coming from either the solar farm belonging to the University of St Andrews or other renewable energy sources. Additionally, the CO₂ produced during the fermentation process will be captured for the University to use.