THE ART OF ST ANDREWS COLLECTION
PREVIOUS RELEASES IN THE COLLECTION
2022 Release
Eden Mill collaborated with Fife-based artist, Mairi Clark, renowned for her oil paintings of the rugged Scottish coastline, to produce an artwork for the 2022 Release.
Mairi carefully included a bright point on the horizon which depicts the new Eden Mill distillery, currently under construction on the banks of the Eden Estuary, and due to open in 2024.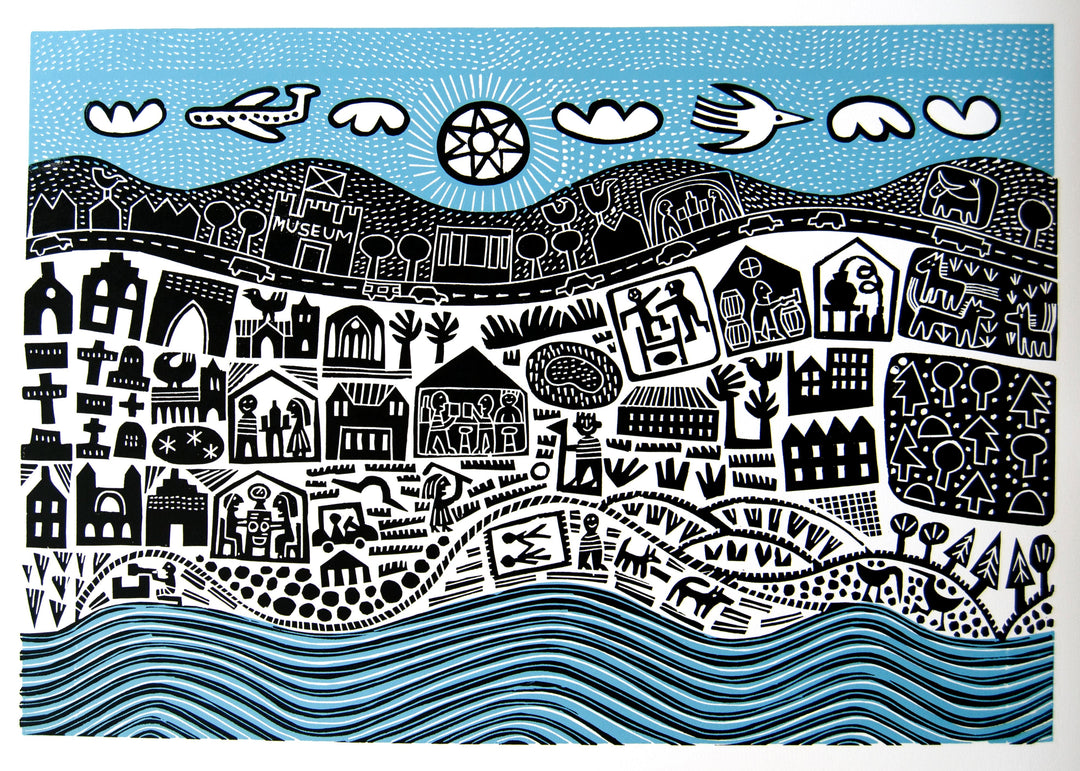 2019 Release
A collaboration with Fife-based artist Hilke MacIntyre to create the art piece, titled 'St Andrews' for the presentation box. Hilke MacIntyre, originally from Germany, has lived in Fife since 1995 and is known as a specialist in linocutting: a traditional and highly skilled craft, derived from woodcutting. The artwork is inspired by pivotal moments in Eden Mill's story and features famous landmarks of the St Andrews and Guardbridge coastline – a place we at Eden Mill are proud to call home.
the art of st andrews collection
View all