THE SPIRIT OF ST ANDREWS
EDEN MILL BROUGHT BACK THE ART OF DISTILLING TO ST ANDREWS AFTER 150 YEARS LYING DORMANT. NOW WE PRODUCE PREMIUM GIN AND WHISKY SURROUNDED BY LUSH GOLF GREENS AND RUGGED COSTAL LANDSCAPES
PREMIUM SCOTTISH GIN
OUR GIN
THE EDEN MILL HERITAGE GIN COLLECTION PAYS TRIBUTE TO THE TIMLESS FLAVOURS OF CLASSIC GIN.
OUR GOLF GIN IS CRAFTED WITH LAVENDER, HEATHER AND SEAWEED. ALL INGREDIENTS COMMONLY FOUND AROUND THE COSTAL COURSES OF SCOTLAND.
OUR LOVE GIN IS A DELICIOUS AND LIGHT SWEET GIN WITH PALE PINK COLOUR AND FLAVOURS OF STRAWBERRY, RHUBARD SPICE AND VANILLA.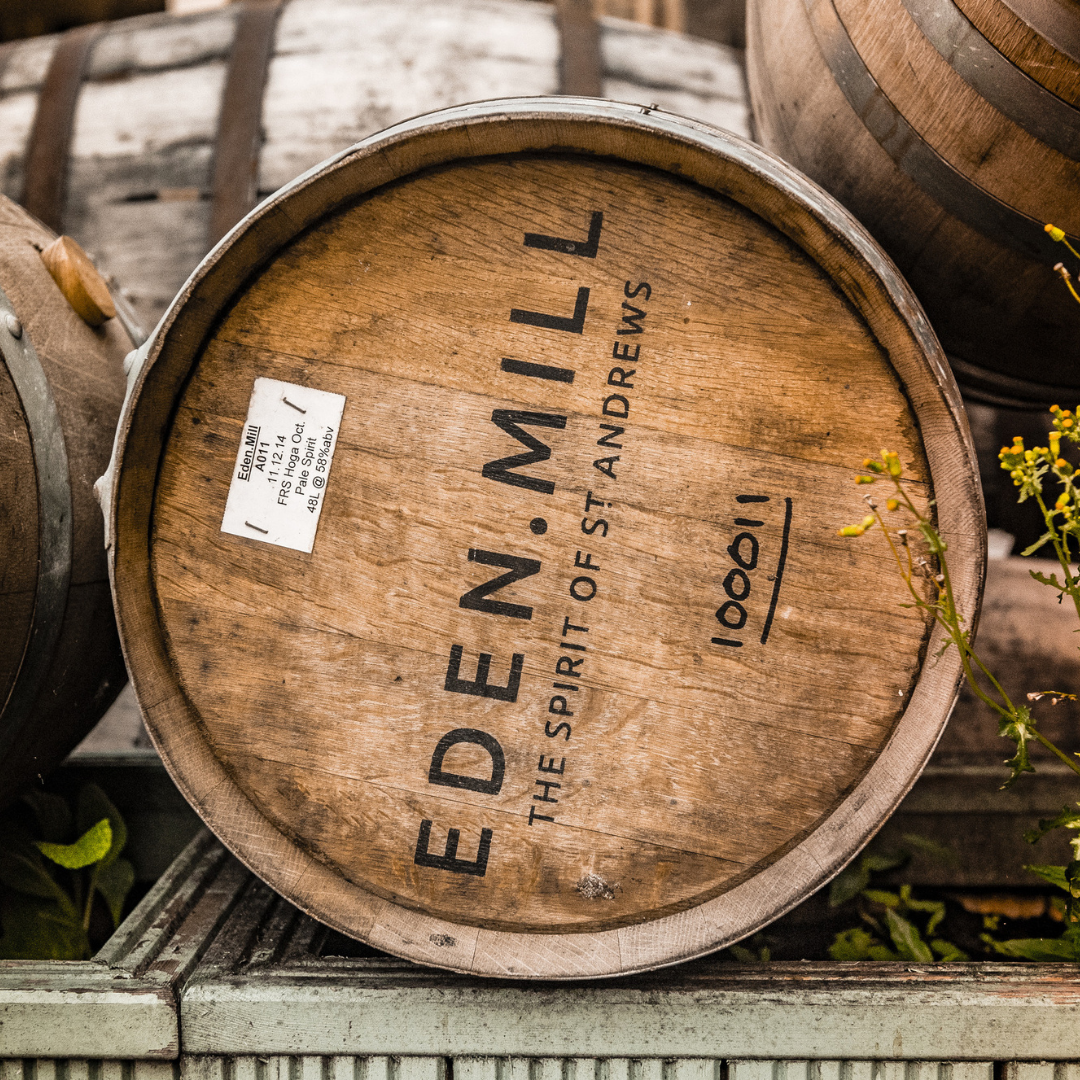 OUR WHISKY
Crafted in the scenic lowland region of Scotland, Eden Mills unique position yields a gentle, light character accentuating notes of citrus, honey and delicate spices.
Beginning Summer of 2024 we will once again fire up our stills and fill casks that are currently being made available to purchase to whisky enthusiasts as part of our private cask owners club.